Help Build Water Towers in Chad
$24,000.00

Funding Goal

$24,000.00

Funds Raised

0

Days to go

Target Goal

Campaign End Method

1 Campaigns | 0 Loved campaigns
Campaign Story
Team Up to Build a Water Tower in Chad!
This Team Up partnership will be bringing a water tower to a community outside of N'Djamena, the capital of Chad. Communities outside of the capital require the construction of a water tower. Water towers are elevated structures containing a massive tank where water is stored and is operated by solar powered generators.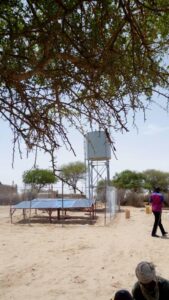 These areas lack access to clean water requiring locals to walk for up to 8 to 15km in order to obtain adequate reserves of water for a single household.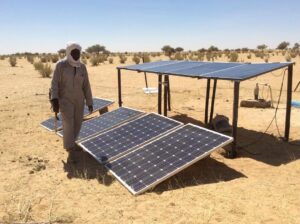 Why donate?
Chad is one of the hottest countries in the world as one of the countries located in the Saharan Desert. Average temperatures can go up to 106 F (41 C). In addition, Chad is one of the lowest-ranked nations in terms of access to drinking water. Lake Chad, one of the primary sources of freshwater, has shrunk by over 95% in the last decades due to climate change. This has impacted millions of livelihoods. The UN Food and Agriculture Organization (FAO) referred to the situation as an "ecological catastrophe," stating that at this rate, the lake could disappear this century. 
With the Team Up partnership, the next objective is to raise $24,000 in order to install a water tower.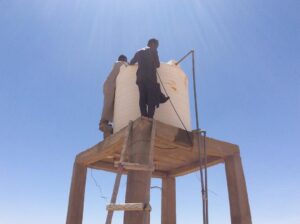 Name
Donate Amount
Date
Anonymous

$

2,858.19
May 11, 2021
Anonymous

$

257.78
May 06, 2021
Anonymous

$

1,030.18
May 03, 2021
Anonymous

$

50.00
May 03, 2021
Anonymous

$

515.24
May 03, 2021
Anonymous

$

1,030.18
May 03, 2021
Tax Gurus

$

1,545.11
May 03, 2021
Glades Tax

$

1,030.18
May 03, 2021
Zahraa Emhail

$

26.06
May 01, 2021
Anonymous

$

51.80
April 26, 2021
Atef Ali

$

1,030.18
April 24, 2021
Anonymous

$

51.80
April 23, 2021
Amjad Ali

$

100.00
April 17, 2021
Joseph Samara

$

1,000.00
April 07, 2021
Ryan Singh

$

2,000.00
April 07, 2021
Anonymous

$

515.24
March 22, 2021
BD Foundation Inc

$

6,000.00
March 10, 2021
Deepak Sukumar

$

25.00
March 05, 2021
Amin Mohamad

$

1,030.18
February 20, 2021
Curtis James

$

1,125.00
February 16, 2021
Abdel Karim Hamed

$

1,030.18
February 15, 2021
Hamdallah Ali

$

1,030.18
February 15, 2021
belal Kaki

$

1,030.18
February 15, 2021
Anonymous

$

51.80
February 05, 2021